20 Years of Experience
With over 20 years of experience in the industry, I'm able to provide services with a speed and quality that is hard to match. To be able to live up to this promis, I concentrate on 3 areas and have implemented workflows in all 3 of them to offer outstanding service at a reasonable price.
Should you have any questions regarding the services I offer or if you want to get started, either click on one of the links below or get in touch via the contact page.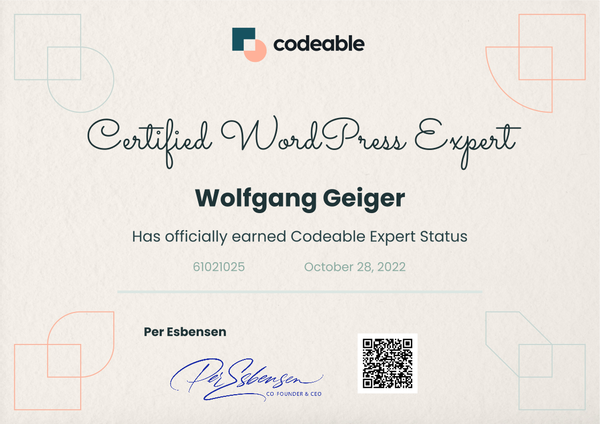 New Website
If you are in Hong Kong, I have set up a service (formerly known as Webjoy) which allows you to get started with your website with no upfront costs. I take care of all your website needs for a fixed monthly fee starting from as low as HK$ 2990 without any extra upfront cost. To find out more, please get in touch!
Alternatively you can reach out to me via Codeable and I can provide you with a custom offer for creating your brand new website.
Existing Website
I'm more than happy to help you with your existing website. The services I provide in this area range from speed optimizations, new features to design updates, help with SEO and much more. To get started, please get in touch either via contact form or directly click on "Hire Wolfgang" on Codeable.